About
Liam Herbert is a unique and dynamic artist. Liam's slender, angular wood carvings and limited edition bronze sculptures flow with inspiration, diversity and beautiful expressions of life. His art explores the human conditions - family relationships, faith, anger, passion, grief, hope, love and also the lighter side of life with his whimsical sculptures. His sculptures alternately thunder with excitement or soothe the soul in a quiet embrace.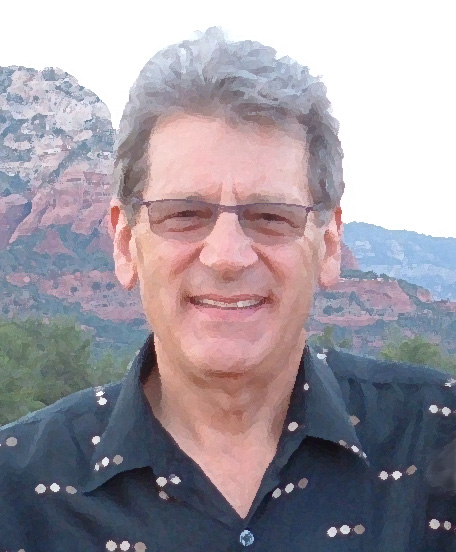 Biography
Art has been an integral part of Liam Herbert's life ever since he was a child. His grandfather, Rudolph Tandler, was a commercial artist and an accomplished painter. His mother was a pianist and musician, and his father was an actor who became a Production Property Master for more than 110 Broadway Shows.
Liam was born in Woodstock, New York, at a time when the art community was a flourishing environment of up-and-coming painters, sculptors, actors and writers...who then went on to become internationally recognized in their fields. One such artist was Raoul Hague, an abstract expressionist sculptor in wood, who has his works in the Whitney Museum and in the Smithsonian in Washington D.C. He was a personal family friend and mentor. In fact, Liam sculpted his first abstract sculpture at the age of seven in Raoul's studio in Woodstock. This began a life-long passion for sculptures as a medium for Herbert's art.
To hone his artistic skills, Liam majored in art at SUNNY Rockland Community College, NY and the School of Visual Arts in New York City. At the same time, he was a Production Property Master for Broadway shows, personally staging 50. An experience that further developed his artistic and creative abilities.
"Creating meaningful art is my passion. Anything I create comes from the depths of my being. My art cover topics through social satire, human experiences, humor, and my own visualizations. I feel that my hands are led by my heart and soul and I hope this depth of expression reflects in my work," explains the artist.
As a visionary artist, Liam creates sculptures that radiate with an energy that reflects back to the viewer in a very personal way. Some of his sculptures have been as tall as 22 feet and as small as one inch.
"My elongated figures in wood, bronze and silver are influenced and inspired by Modigliani, Brancusi, Giacometti, and Gustove Vigland, a famous Norwegian sculptor. Modigliani and Brancusi have given me an appreciation for the simplicity of forms. Giacometti has inspired me to do tall, slender figures…and Vigland has
excited my passion for family subjects," notes Herbert.
To explain his creative process, Liam produced and directed a film "Emotionalism Within," that takes you on a visual journey with poetry and music of how the human form relates to his sculptures.
"My mission as an artist and my intent, through sculptural forms, is to convey a spirit that embodies the message of peace, love, harmony and whimsy with my creations. Also, because I was a property master on Broadway, I have a passion for assembling sculptures from found objects," says Liam.
The various forms of art collections Liam Herbert creates encompass limited edition bronzes, mixed medium, one- of-a- kind sculptures wall reliefs, drawings and paintings… as well as thematic jewelry with subjects relating to human emotions and experiences.
A look at his website gives a more in-depth overview of his body of work. To View commissions, click the projects tab.
"Emotionalism Within"
Liam takes you on a journey of his past works. His video "Emotionalism Within" shows the viewer how the human form relates to his sculptures.
"Multi Media Sculpture"
Visit Liam in his Studio and let him take you through the process of sculpting, from the vision to completion. He even takes you to the foundry where they pour his expressive bronze sculptures.
Monuments
The Birds Nest Inn, MA, Sedona Medical Center, The Lodge of Sedona, Sedona Recycles, Sedona, AZ and private collections in the United States, England, Germany, Luxemburg and Italy.
Exhibits and Achievements
Las Laguna Art Gallery Laguna Beach, CA 92651 February 2021 Nude landscape
Blue Line Arts Roseville, CA 95678 "Politically Charged" "Lets Unite" sculpture 2020
Two man show "Sparkle and Shine" at Rowe Fine Art Gallery in Sedona, AZ 2018
Sedona's Legacy Artists, a retrospective exhibition of works by our community's most influential creative people in celebration of the Arts Center's 60th Anniversary year June 7 – July 2 2017
Two man show "Spirit of the Southwest" at Rowe Fine Art Gallery in Sedona, AZ 2016
A one man show "Visions of Peace" at Rowe Fine Art Gallery in Sedona, AZ 2015
Commission of Sculptures in Vipeteno, Italy, Luxemburg, and Wellen, Germany 2011
Embracing our Differences international exhibit Sarasota, Florida 2010
Sedona Art Vault 2008, 2009 2010 (one man shows)
Mountain Trails Gallery in Sedona 2007
Sedona City Hall 2007
Javalina sculpture standing out front of the for Pink Jeep Company in Sedona 2006
Kinion Fine Art in Sedona 2006
Sedona Visual Artists Coalition open studio tour 2005, 2007
Convergence Gallery in Santa Fe, NM; 1998-2002
Sedona Arts Center 1998
New West Galleries: Sedona, Telluride, Durango; 1995-1997
Art of the Toy Gallery in Scottsdale 1994,1995
Hillside Sculpture Invitational 1995
Sedona Sculpture Walk 1992, 1993, 1994, 1995
Designed opening night gifts for the producer of 'Smoky Joes Café" 1995
Sedona Arts Festival featured artist in 1994
Designed Broadway Show gifts sold in the lobby for "Secret Garden" 1991
School of Visual Arts 1970-1972
State University of New York in 1968 - 1970
Production Property Master for Broadway Shows 1968-1993
Broadway theater apprenticeship as a stagehand 1966-1968
Created my first Sculpture in Woodstock, New York 1955
Publications
Kudos, Verde Valley News Paper publication 2016, 2017, 2018, 2019
The Scene Red Rock News publication 2016, 2017,2018, 2019
Sedona Monthly Magazine 2012 & 2013
"Embracing Our Differences book" Sarasota, Florida2010
The Sedona Review published by the Red Rock News 2007
"Javalinas on Parade" book Sedona, Arizona 2006
Kudos, Verde Valley News papers 2006
Sedona Monthly – Feature article on Liam Herbert portfolio 2005
Flagstaff Live publication article 2005
Sedona Monthly – one page article 2004
Arts Scope Sedona Red Rock News 2001
Phoenix Magazine 1994
The Sedona Arts Festival publication featured artist 1994
The Phoenix Gazette 1993
Art Talk, Scottsdale, Arizona 1993
New York Dailey News article 1989
New York Post article article 1977
Thank you for your support
"When buying from an artist /maker, you're buying more than just an object/painting. You are buying hundreds of hours of failures and experimentation. You are buying days, weeks & months of frustration and moments of pure joy. You aren't just buying a thing, you're buying a piece of heart, part of a soul, a moment of someone's life. Most importantly, you're buying the artist more time to do something they are passionate about." -Unknown