About
Liam Herbert is a unique and dynamic artist. Liam's slender, angular wood carvings and limited edition bronze sculptures flow with inspiration, diversity and beautiful expressions of life. His art explores the human conditions - family relationships, faith, anger, passion, grief, hope, love and also the lighter side of life with his whimsical sculptures. His sculptures alternately thunder with excitement or soothe the soul in a quiet embrace.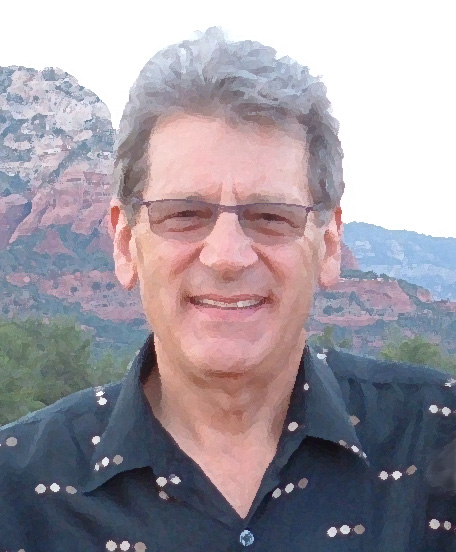 Biography
I carved my first sculpture at the age of 7 in the studio of renowned abstract wood expressionist Raoul Hague, in Woodstock, New York. This began my lifelong passion for sculpture as a medium for my art.
I had my formal training at the School of Visual Arts in New York City. I also have 27 years of experience with more than 50 Broadway shows, many of them as a Production Property Master. This wonderful job entailed working with scenery shops constructing props and involved the full spectrum of the production of a Broadway show. During this period I would be carving wood sculptures from 5 foot tall to 22 feet high in Pennsylvania. I am still creating wood figures, limited edition bronzes, wearable sculptures in Bronze, Sterling Silver, and Gold. My hands are led by my heart and soul, and I believe my mission, as an artist is to spread the word of peace, love and harmony with my art. My latest "Peace collection" is resonating with People from around the World. They tell me they have never seen anything like this and this message needs to be spread during our lifetime. They usually wear it out after buying one.
"Emotionalism Within"
Liam takes you on a journey of his past works. His video "Emotionalism Within" shows the viewer how the human form relates to his sculptures.
"Multi Media Sculpture"
Visit Liam in his Studio and let him take you through the process of sculpting, from the vision to completion. He even takes you to the foundry where they pour his expressive bronze sculptures.
Monuments
The Birds Nest Inn, MA, Sedona Medical Center, The Lodge of Sedona, Sedona Recycles, Sedona, AZ and private collections in the United States, England, Germany, Luxemburg and Italy.
Exhibits and Achievements
Sedona's Legacy Artists a retrospective exhibition of works by our community's most influential creative people in celebration of the Arts Center's 60th Anniversary year June 7 – July 2 2017
Two man show "Spirit of the Southwest" at Rowe Fine Art Gallery in Sedona, AZ 2016
A one man show "Visions of Peace" at Rowe Fine Art Gallery in Sedona, AZ 2015
Commission of Sculptures in Vipeteno Italy, Luxemburg, and Wellen Germany 2011
Embracing our Differences international exhibit Sarasota, Florida 2010
Sedona Art Vault 2008, 2009 2010 (one man shows)
Mountain Trails Gallery in Sedona 2007
Sedona City Hall 2007
Javalina sculpture standing out front of the for Pink Jeep Company in Sedona 2006
Kinion Fine Art in Sedona 2006
Sedona Visual Artists Coalition open studio tour 2005, 2007
Convergence Gallery in Santa Fe, NM; 1998-2002
Sedona Arts Center 1998
New West Galleries: Sedona, Telluride, Durango; 1995-1997
Art of the Toy Gallery in Scottsdale 1994,1995
Hillside Sculpture Invitational 1995
Sedona Sculpture Walk 1992, 1993, 1994, 1995
Sedona Arts Festival featured artist in 1994
School of Visual Arts 1970-1972
State University of New York in 1968 - 1970
Production Property Master for Broadway Shows 1968-1993
Broadway theater apprenticeship as a stagehand 1966-1968
Created my first Sculpture in Woodstock, New York 1955
Publications
Kudos, Verde Valley News Paper publication 2017
Kudos, Verde Valley News Paper publication 2016
The Scene Red Rock News publication 2016
Sedona Monthly Magazine 2012 & 2013
"Embracing Our Differences book" Sarasota, Florida2010
The Sedona Review published by the Red Rock News 2007
"Javalinas on Parade" book Sedona, Arizona 2006
Kudos, Verde Valley News papers 2006
Sedona Monthly – Feature article on Liam Herbert portfolio 2005
Flagstaff Live publication article 2005
Sedona Monthly – one page article 2004
Arts Scope Sedona Red Rock News 2001
Phoenix Magazine 1994
The Sedona Arts Festival publication featured artist 1994
The Phoenix Gazette 1993
Art Talk, Scottsdale, Arizona 1993
New York Dailey News article 1989
New York Post article article1977
Thank you for your support
"When buying from an artist /maker, you're buying more than just an object/painting. You are buying hundreds of hours of failures and experimentation. You are buying days, weeks & months of frustration and moments of pure joy. You aren't just buying a thing, you're buying a piece of heart, part of a soul, a moment of someone's life. Most importantly, you're buying the artist more time to do something they are passionate about." -Unknown